Our Mission
California YIMBY's mission is to ensure that California is an affordable place to live, work, and raise a family. We advance our mission by:
addressing and correcting systemic inequities in California housing laws, and in related laws and regulations;
empowering Californians across the state to engage their elected representatives at the state and local levels on housing and related policies;
ensuring that California housing laws and local regulations are evidence-based, equitable and inclusive; and
drafting and advocating for proven legislative solutions that accelerate the pace of home building.
We believe that an equitable California begins with abundant, secure, affordable housing. We focus on housing and land use policy at the state level to ensure grassroots organizers and city leaders have the tools they need to accelerate home building at the local level.
---
Our Vision & Values
Our vision is of a California where neighbors welcome new neighbors of all backgrounds, and current residents are not displaced from their communities.
We believe in neighborliness, and that communities are enriched and strengthened by openness and diversity. We believe that California holds the promise of opportunity for all: the chance to start a new life, the freedom to be our authentic selves, the promise of prosperity, the lure of our natural wonders.
We believe in empowerment, and support those who want to accommodate new neighbors while ensuring that new developments take place without displacement. We believe that existing residents have a right to remain in their neighborhoods. We make an effort to seek out and include people with varied backgrounds, experiences and identities to inform our agenda and priorities. We do not tolerate intolerance.
We pursue excellence in every aspect of our work — from the policies we design and support, to the way we interact with our colleagues, allies, partners, and elected officials. We believe trustworthiness is a pillar of human progress. We are passionate advocates for more housing, and insist on holding ourselves to account. We believe in evidence-based decision making. When we learn something new, we change our views to accommodate our learnings.
---
Our Staff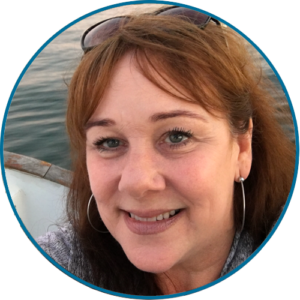 Kimberly Adams, Regional Organizing Director
Kimberly brings to California YIMBY her solid experience of working as a Field Organizer on two congressional campaigns, volunteer work in the areas of homelessness, social justice and healthcare, and beloved advocacy work.
Having experienced housing instability as a child growing up in the Los Angeles area, she has firsthand knowledge of the negative impact not having a place to call home can have on individuals and families. She believes that affordable housing for all Californians is essential for the well-being of communities.
Kimberly has found her purpose in community organizing and advocacy and brings heart and passion into her work toward making California a place for everyone. She believes that empowerment of the people is essential to the mission of California YIMBY and looks forward to making equitable, lasting change.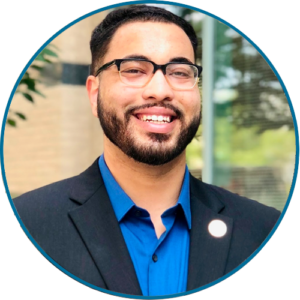 Muhammad Alameldin, Digital Manager
Muhammad Tarek Alameldin grew up in Stockton, California, ground zero for the 2008 foreclosure crisis. Everyone around him lost their homes and in a few years, the housing shortage priced them out. Muhammad understands the basic need for shelter—he slept in his car for three months during his first semester at UC Berkeley to make ends meet. Prior to joining California YIMBY, he was the Regional Director for Pay Our Interns. During his time at Pay Our Interns, the organization collaborated with Congress to establish $14 million towards paid internships on Capitol Hill. He hopes to help push for successful YIMBY legislation through the California legislature by utilizing media networks to increase public support. In his free time, he likes to explore the California landscape, be a coffee snob, and enjoy quality time with his friends.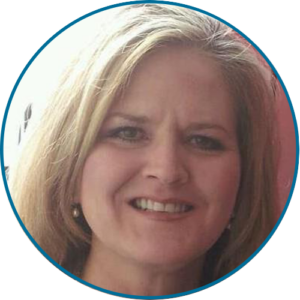 Lori Boone, Finance & Operations Director
Lori has her BS degree in Accounting from California State University Sacramento, and she is a Certified Government Financial Manager. She is a retired government employee with 29 years of experience as a Senior Accountant Auditor, Budget and Financial Analyst, and an Administrative and Fiscal Operations Manager within County and State government. She served as a lead Fiscal Analyst Consultant on the Covered California (Obama Care) Project Team from August 2014 to June 2016. In her many government roles, Lori managed multi-million & billion-dollar budgets, Internal Audits, and centralized A/P, A/R operations. In her spare time, Lori is also an artist who paints in watercolor, acrylic and mixed media. She also enjoys volunteering on mission trips and for homeless outreach programs. She is California born and raised and is passionate about the YIMBY mission to help make California more accessible and affordable for all to live in.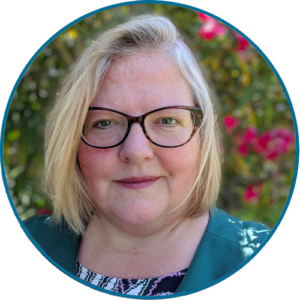 Melissa Breach, Senior VP & COO
Prior to joining California YIMBY, Melissa served as Executive Director of the League of Women Voters of California, where she worked to empower voters, protect democratic institutions, and find sound policy solutions to California's most pressing problems. Beginning her career as a community organizer and grassroots fundraiser, Melissa also served as Executive Director of Resourceful Women and Director of Programs for the Center for Volunteer and Nonprofit Leadership. In addition to being a first-time homeowner, Melissa is passionate about marine conservation, and can often be found exploring the nearest ocean.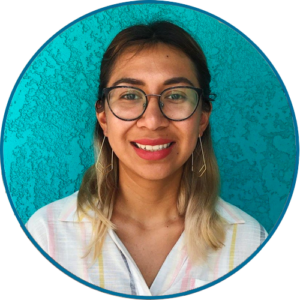 Alexandria Contreras, Regional Organizing Director
Alexandria has been privileged to live in different parts of the country and one thing she's learned is that all across the country working class Americans face similar challenges and struggles. From working as a student organizer at CSULB to a Regional Organizing Director with NextGen she's excited to join the YIMBY team and fight for accessible access to housing across her home state of California. When she's not organizing you'll find her in the wilderness climbing or camping.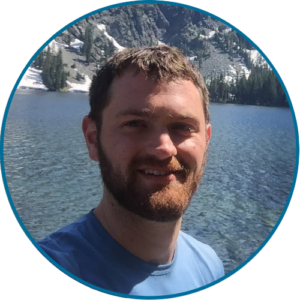 Aaron Eckhouse, Regional Organizing Director
Aaron grew up in Iowa after his parents were forced out of the Bay Area by high housing costs and underfunded public schools. He moved to California two years ago, where he was taken by the beautiful landscape, amazing produce, and obscenely high rent. He is excited to apply his organizing experience from the 2012 Obama campaign and his YIMBY experience with East Bay for Everyone to the task of ending California's housing shortage.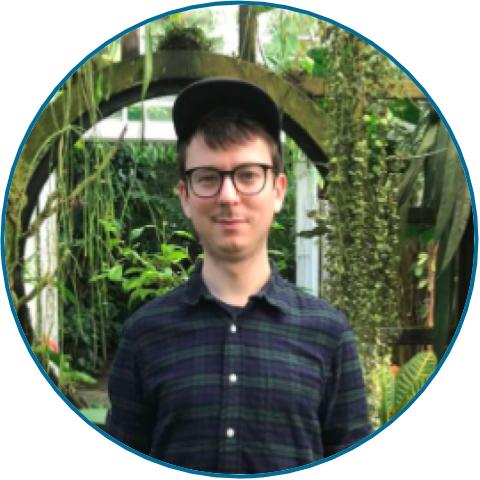 Connor Finney, Regional Organizing Director
Connor is an experienced organizing professional and has worked on both electoral and issue based campaigns.  Whether it was working for the Colorado Democratic Party's field efforts in 2016, working with NARAL fighting TRAP laws, or organizing the victims of medical malpractice with Consumer Watchdog to fight unjust tort reforms, Connor loves organizing communities to stand up for what they believe in.   When he's not at planning meetings or knocking doors, Connor loves to collect punk CD's and see live music.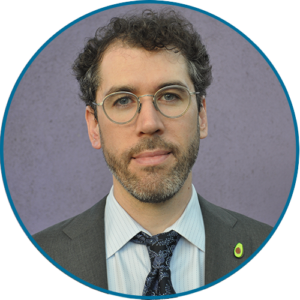 Brian Hanlon, President & CEO
Brian co-founded the California Renters Legal Advocacy and Education Fund (CaRLA) in 2015, which sues cities that violate state housing law. CaRLA's novel impact litigation strategy yielded victory against Berkeley, lead to the drafting of SB 167, generated enormous press coverage for the YIMBY movement, and put scofflaw cities on the defensive across the state. Prior to co-founding CaRLA, Brian spent 10 years working for the US EPA and the US Forest Service. When he's not fighting to expand housing affordability and access, Brian can be found cycling in the East Bay hills.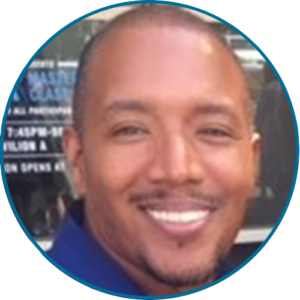 Konstantin Hatcher, Organizing Director
After a decade in sales and account management, Konstantin realized his passion for empowering people to own their voice through volunteer leadership on the 2008 Obama Presidential Campaign. Beginning in Summer 2010 as an Obama campaign Regional Field Director, his Southern California volunteer operation was the most active in the country and he ultimately became the Operation Vote and Early Vote Director for Wisconsin in early 2012. After the Obama campaign, he returned to Los Angeles where he continued to lead the grassroots organizing efforts of several political campaigns and nonprofits. An avid boarder, you might find Konstantin careening down the slopes on his snowboard or cruising along the beach on his skateboard.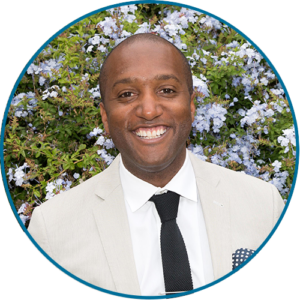 Vincent Jones, Southern California Political Director & Senior Advisor
Vincent is an innovative connector with a passion for finding creative solutions to advance progressive change. His career spans the worlds of philanthropy, non-profits, politics, government, communications, and travel. Vincent is a serial entrepreneur involved in a few social enterprises, served as Deputy Director of Campaigns and Senior Program Officer at the Liberty Hill Foundation, was executive director of the Center for Health Justice, led a youth civic engagement project for California Common Cause, and was Associate Director of the National Teen Leadership Program. He also was the LA County Field Representative for Sen. Barbara Boxer and worked in senior positions on her 2004 and 2010 campaigns as well as those of other statewide, federal, and local campaigns.  Vincent believes strongly in serving on non-profit boards and currently serves on the Board of Directors of Strategic Concepts in Organizing and Political Education (SCOPE), American Red Cross of Los Angeles, Swarthmore College, and A Wider Bridge.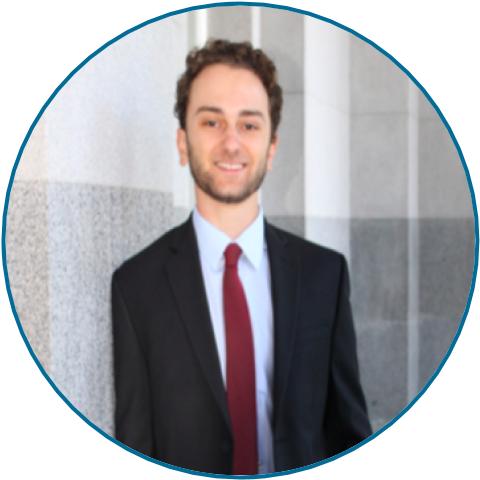 Ryan Joy, Executive Assistant
Prior to joining California YIMBY, Ryan worked to protect and reform our democratic process at the California FPPC and FairVote. As a policy intern at FairVote in Washington DC, he aided research and communications staff in covering the first national Ranked Choice Voting election in US history. 
After receiving his degree from UC San Diego, he's returned home to Northern California to help make a California for everyone! He's dedicated to helping reform housing policy to ensure the next generations of Californians can live comfortably and thrive in the Golden State. In his free time, he can be found with a backpack on his back or a fork in his hand, exploring the geographic and cultural diversity of California.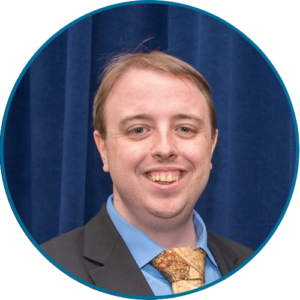 Joe Kavanagh, Director, Organizing Product Management
Joe has worked in political organizing data for eight years, having started with the DNC in the 2010 midterms as a Special Projects Manager and serving as the California Data Director during the Obama 2012 campaign.  Since then he has worked with various non-profit and for-profit companies to help them design better organizing systems to engage the communities they work with. When he's not busy in the office he acts as a judge for the Magic: The Gathering card game and currently serves as a senior adviser to the Southwest USA Region.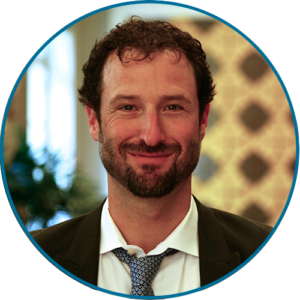 Matthew Lewis, Director of Communications
After a ten-year career as a broadcast and print journalist, Matthew moved into advocacy communications with a focus on environmental justice, energy policy, and climate change. From 2008 through 2012, he was Director of Communications for the ClimateWorks Foundation, an international philanthropic effort launched by the Hewlett and Packard Foundations to support global pollution-reduction and clean energy policy efforts. During his tenure at ClimateWorks, he co-founded Climate Nexus, a New York-based media and communications firm focused on climate science. In 2012, he was recruited to join Next Generation, where he helped manage campaigns related to early childhood health, poverty alleviation, climate policy, and clean air. He also co-lead the Risky Business Project, an effort to quantify and communicate the economic risks of climate change in the U.S. Matthew is a YIMBY homeowner who believes there's plenty of room on his block for more neighbors.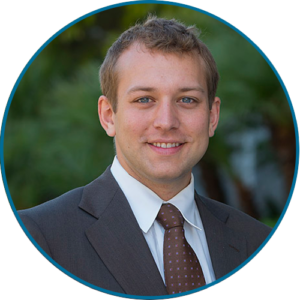 Louis Mirante, Legislative Director
As an analyst in the California Department of Finance, Louis worked to develop and pass Governor Brown's 2017 and 2018 budgets. This included work on legislation to improve the delivery of services and quality of labor protection. Previously, Louis was an Executive Fellow with the California Air Resources Board in the Office of the Chair and in the Legislative Affairs Division of the Department of Transportation. In 2016, Louis co-founded House Sacramento, a local YIMBY organization.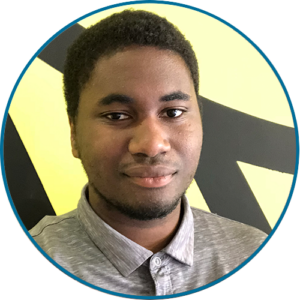 Darrell Owens, Policy Assistant
Darrell Owens is a 4th generation Bay Area native and a strong advocate of bigger, safer communities. Having seen the effects of displacement up close and the legacy of segregation in California, he works to promote fair housing policies and to build and preserve diverse communities in our urban core. Growing up among community advocates in the East Bay flats, Darrell fights however he can on city commissions, with local nonprofits, neighborhoods, and now as a policy analyst with California YIMBY to undo the housing shortage so essential to California's inequity. He usually can be found walking around Berkeley and Oakland, or riding BART.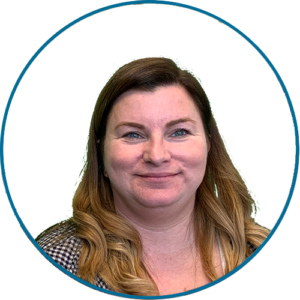 Barbara Schihl, Regional Organizing Director
Barbara was born and raised in Northern California and is a first generation U.S. and California citizen. Prior to joining the California YIMBY team, Barbara worked for the American Civil Liberties Union (ACLU), Service Employees International Union (SEIU), and on numerous candidate, ballot measure, and legislative campaigns, including the Affordable Care Act. Barbara is passionate about using her decade-plus years of organizing and advocacy experience to fight for a California that is affordable and accessible for all, and believes in the power of organizing, collective action, and in building community to rise up and recreate the American Dream in California by building an equitable, inclusive state — beginning with housing.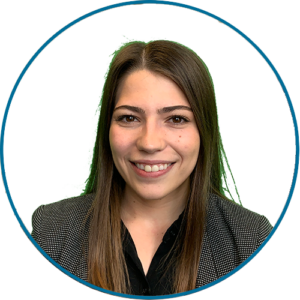 Rachel Stevens, Regional Organizing Director
Burdened by the high cost of renting a bedroom the size of a closet in Boulder, Colorado, Rachel moved to San Diego with family in 2016. Before joining California YIMBY, Rachel worked for the ACLU of San Diego and Imperial Counties in their fundraising department, coordinating strategies for top donors. She also managed ACLU NextGen, a peer-led group of young leaders who support ACLU through fundraising and advocacy.
In 2018, the ACLU of California supported the Proposition 10 ballot measure. Fielding calls from ACLU members about rent control strengthened her view that high-quality and affordable housing should be a right for all, not a privilege for the few.
Rachel is a graduate of the University of Colorado Boulder with a degree in economics. She is the former communications chair for the Young Nonprofit Professionals Network, an alumnus and current committee member of the San Diego Leadership Alliance, and a member of the YIMBY Democrats of San Diego County. When she's not advocating for more housing, you can find Rachel taking the route 7 bus to downtown San Diego for drinks!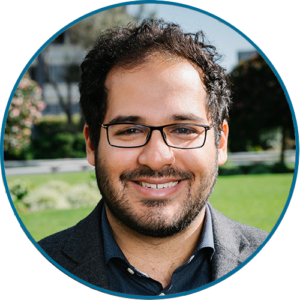 Salim Zymet, Digital Director
Salim Zymet is a digital strategist with nearly 10 years of experience who has helped manage multi-million dollar ad buys and raised millions of dollars online for progressive candidates and causes. He's a proud YIMBY because he believes we must fix the housing crisis to address our homelessness crisis. In his free time, Salim loves learning how to play the guitar, seeking out the best Mac and Cheese around town, and exploring nature through skiing, rafting, and hiking.
We're looking for one new member for our team:
---
Our Strategy
California YIMBY's tripartite strategy to end the housing shortage: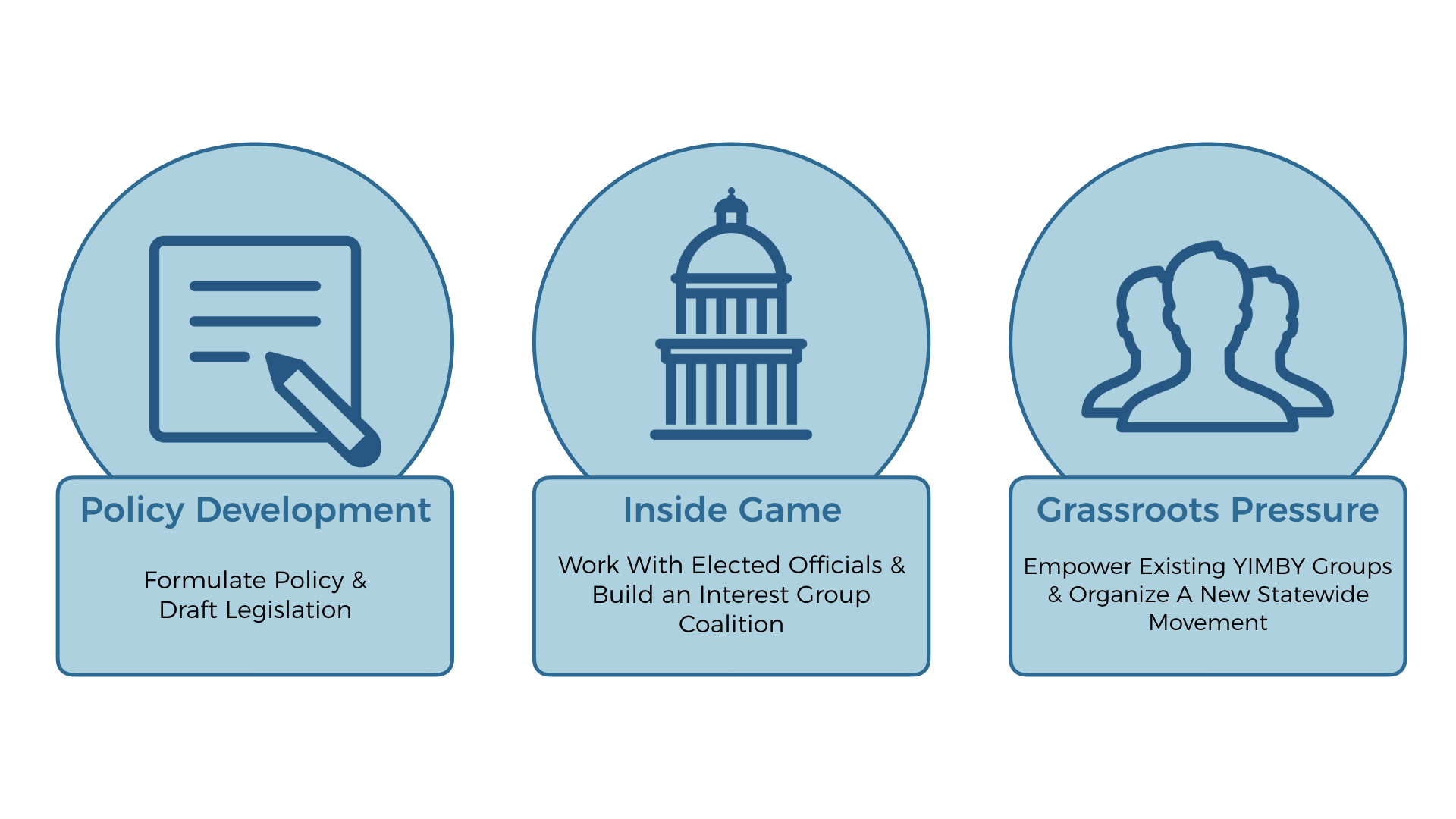 ---
Our Fundraising
Foundations and individual technology leaders have provided the vast majority of our funding. We hope to broaden our funding base by appealing to the millions of Californians who want a more affordable and inclusive state. Donations are very much appreciated, but are not tax deductible, since much of our works consists of issue advocacy.